RTG Problem 36
tderz: I encountered the following problem in a Korean book. It got two ISBN:
ISBN 89-7186-580-6
ISBN 89-7186-007-3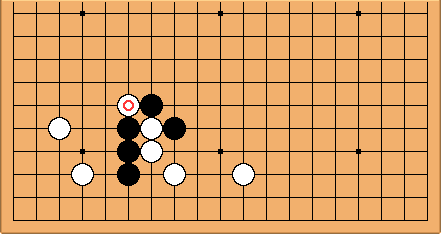 tderz: White just cut at

.
It's Black's move - what is the status of his 3 stones?

/Hint
/Attempts
/Solution
Please don't look here before having done some solving effort !

Many people will find the first moves very fast, the thinking comes later ...
On long term you profit very much strength-wise,
if delaying the time of looking at the answer.
---
A reduced form of this position has its own page at cross cut after tower peep