Pro game backwards, Game 1, moves 219 to 248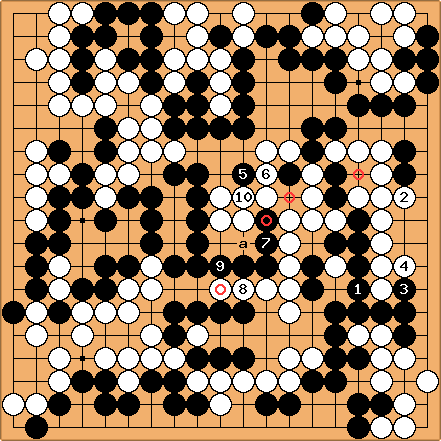 Bill: I believe that

-

is a 3 point sente. At first blush, it looks like a 4 point sente.

would gain 2 points for the

stone plus the 2

points, but if White has played at

, Black will connect at a instead of

when White saves the

stone. Then White would get the 4th point only by playing the 1 point gote at

.
(Actually, things are a bit more complicated. It is possible that some lines of play on the right side will affect the

point on the fourth line, and I calculated the play with that in mind, but I still get

to be a 3 point sente.)

Back