Ongoing Game2 Lower Right Probe Analysis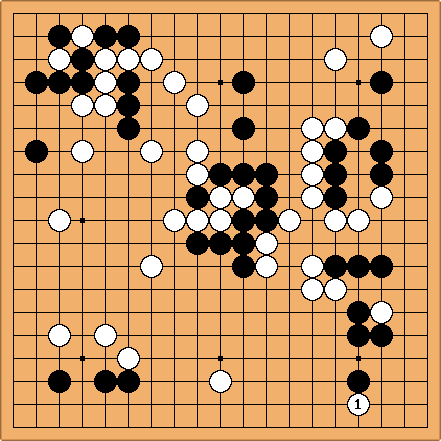 Charles Matthews You could characterise

here as a probe, perhaps. Black is very strong, locally, though. The intention might be to play some forcing moves, if Black reacts in a submissive fashion.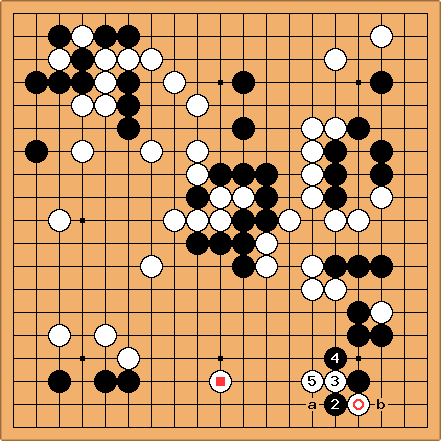 Black's first reaction ought to be

here. After

Black has to decide whether to carry on at a or play solidly at b. Allowing White to play at a works so well with

that Black really must play at a himself.