One point in the center is worth ten in the corner
This is a proverb about the power of ponnuki. It comes from the classic, Go Proverbs Illustrated, by Segoe.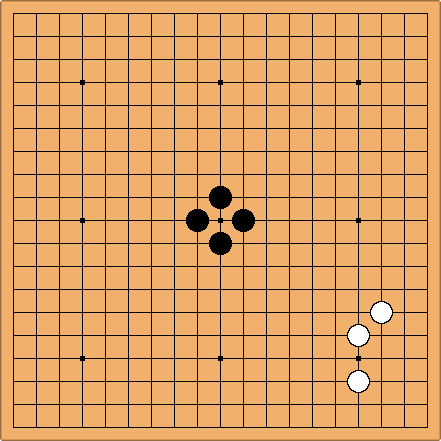 Segoe remarks that, even though White has more than 10 points in the corner, Black's ponnuki is better.
(Note: Black has captured one White stone, so the stone count is equal.)
Steve: If Black has made a ponnuki, then surely he has 2 points in the center to compete with the "10" in the corner?