Occupy the Two-Two Point

The 2-2 Point is circled. It is a unique spot on the board, different from other second line points.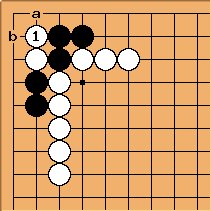 In this simplified life and death problem from my last game on KGS,

gains a liberty by occupying the magical two-two point.
I thought I could just respond with a, but with white b, I am unable to push from either side.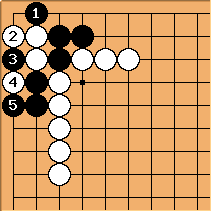 Bill: However, Black can salvage something with the throw-in at

.
Jared: Thanks Bill, I wish I'd used that in my game.