JapaneseRules/Life and Death Questions
The following position arose in a KGS game. The question is, What is the endgame status of the bottom left corner under the current Japanese rules?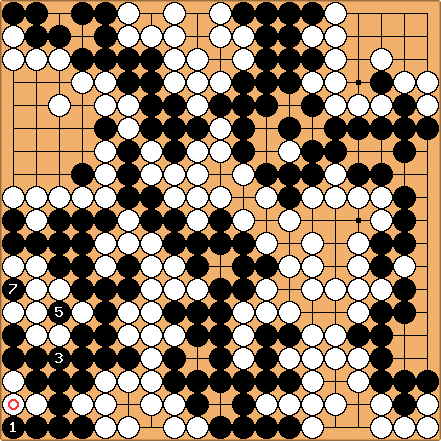 @

,

nakade,

pass for the ko
There is an approach ko in the bottom left corner. The White stones are dead in hypothetical play because Black can capture them. After Black takes the ko with

, White passes for the ko, threatening to take it back, but Black simply captures the White group.
---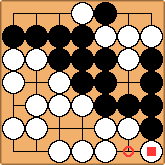 Is the marked intersection a point? If so, white wins. If not, jigo.
In case it makes a difference the square was the last point played, then both players passed.
Herman: Yes, white needs to fill. (Also, there is still something in the upper right...)