GokyoShumyoSection3Problem7/Attempts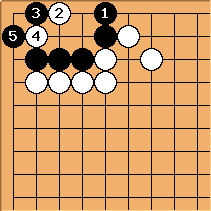 xela: I'm sure I've seen this position, or something very similar, arise as a trick play when invading the 4463 enclosure--but I can't remember the exact sequence.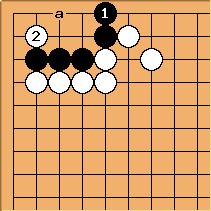 xela: I just found a comment in a book which says that

is an alternative (but inferior) way of making ko--but if black has an outside liberty then white 'a' doesn't work so

is the correct move. Maybe this (the position with an outside liberty) deserves a separate page (if it doesn't already exist somewhere on SL)?