Gokyo Shumyo, Section 1, Problem 85 / Attempts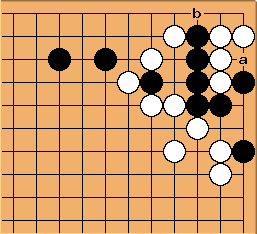 In the absence of problem solvers, I'll bite the bit myself. I'm sure of two things: Black must prevent White from playing a and create a BulkyFive, and b is sente for Black. But I do not see yet how to combine this input to a solution. Dieter.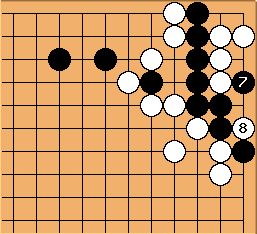 Looks like a repeated board position ...
unkx80: As far as I know, this is the solution. =)