Gokyo Shumyo, Section 1, Problem 37 / Solution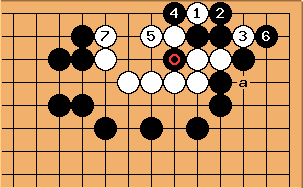 Black can block at

, due to the presence of the marked stone. He wins in territory, but leaves the aji of the cut at a.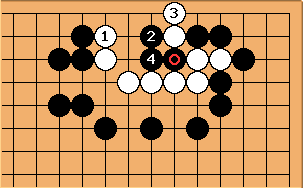 Simply descending at

is wrong. Black ataris and connects ...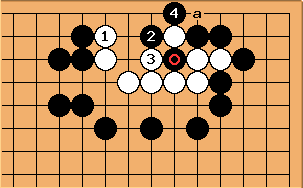 ... or connects underneath. It is this combination which the preparatory move by White at a makes impossible.
---
Problem 38
Back to Kanazawa Tesuji Series