Gokyo Shumyo, Section 1, Problem 25 / Solution
Solution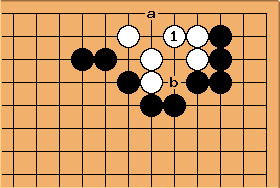 makes miai of a and b. It is the vital point.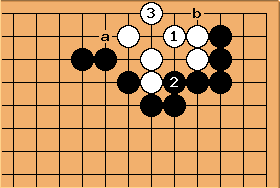 makes miai of a and b.
---
Failures
---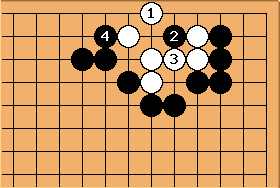 here is a weaker vital point.

is more vital, moreover because

threatens to capture two stones and take away all the eye space.
---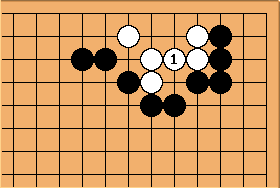 Maybe an example of how to die in gote. White 1 definitely is the move to play if you want to ruin your own shape. This is a way of suicide which is not forbidden by the rules.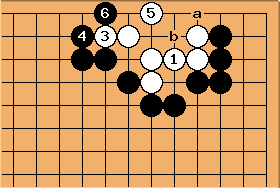 After

plays tenuki, White still can't live.
---