FusekiExercise6/Solution by LZ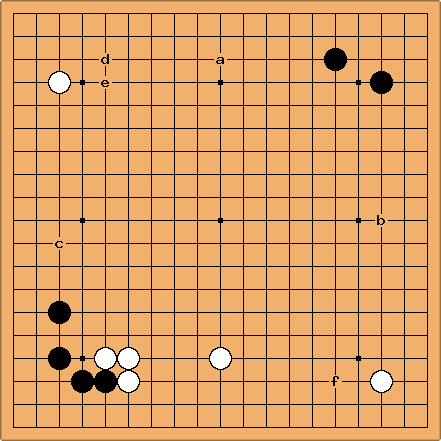 The original post asked to choose between a, b, or c, and favored b, since it makes the traditional "ideal" extension from an enclosure.
However, there is still an asymmetric position in the upper left corner, asking for an approach at d or e, which is what LZ would do. Her 3rd choice is the unexpected f, breaking up the lower side.