Forbidden high approach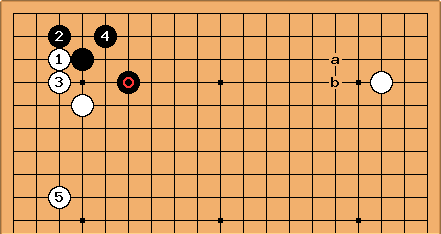 When Black plays

in the left-hand corner, the joseki shown is a very likely consequence, finished by White playing

or perhaps one line higher. Then Black has to consider how to play an approach in the right-hand corner. Black a is good.
Black at b, however, is not, by pro standards.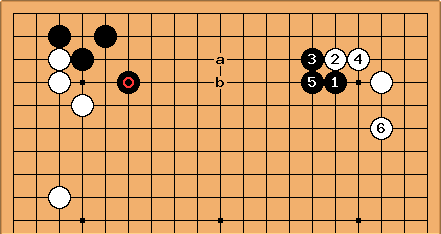 With the normal plays to

, it may seem that Black is doing fine; but where should

be? Neither of the points a or b is really satisfactory. The point is that the

stone is strong, and there is now no play on the side that really makes use of that, and the strong

+

.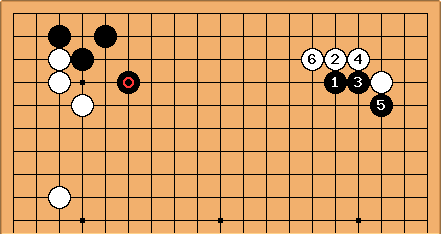 It seems unlikely that Black can get a good result by switching into the avalanche either: once

is played low and solid, it seems that

will go to waste as a powerful stone.
---
This side position came up in the 2003 Oxford-Cambridge match.
---