Five And Four Stone Fuseki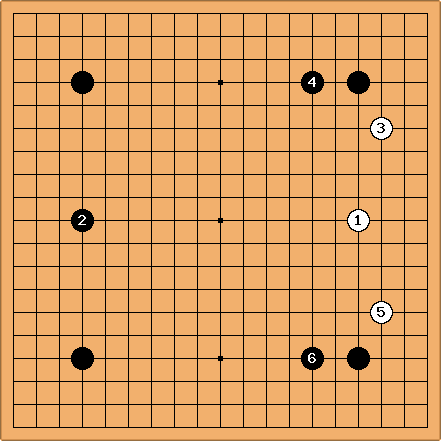 Imagist: In four stone games, I like to play the high wedge because it allows me to play the same joseki twice in sente, taking up a strong position on the right.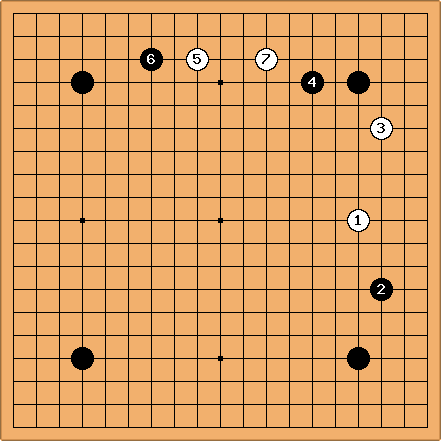 Imagist: If black plays this way, I usually play like this.


Bill: As Alex indicates below, White needs to be more assertive in a handicap game. Not that the wedges in this diagram are objectively bad play, but they are too, as it is said, honest.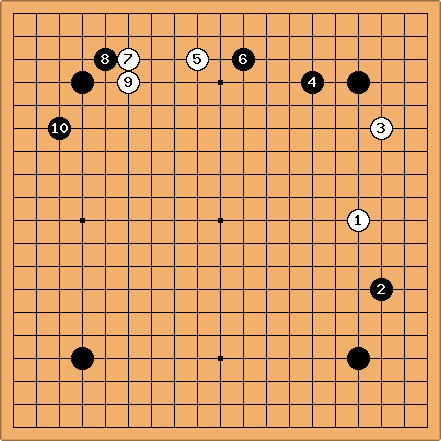 Bill: Besides, Black has better play.


---
Alex: Going by the philosophy that White's goal in handicap games is to seek complications, I aim for the same position, but in a way that leads to a a more complicated fight if White resists: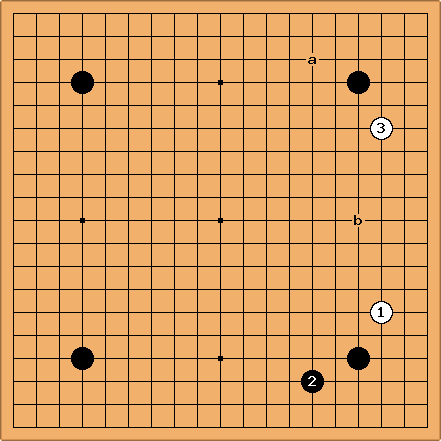 Black will usually answer

with

, at which point I make a second approach. If White answers submissvely with a, I can take b, while if she pincers, I will make a double kakari at a, which tends to muddy (or bloody!) the waters very early on.