EndgameTesuji2/Why is the marked stone necessary
Korlon: Can somebody show me why the marked stone in the first diagram is needed for this tesuji? I can't seem to read out why it is needed.
Bill: Without the marked stone, Black's jump is no better than the block.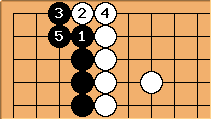 Bill: With the block at

Black can secure the corner.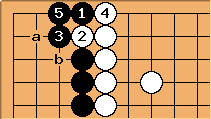 Bill: If Black omits

, White can play the clamp at a. After

Black makes the same amount of territory as with the block, but White has ko threats, starting with the cut at b.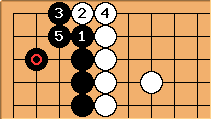 Bill: When Black has

, the block is inferior to the jump.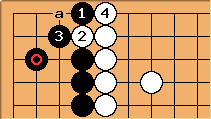 Bill: When Black has

,

is not sente. In fact, it is reverse sente.
---