Capping play - tenuki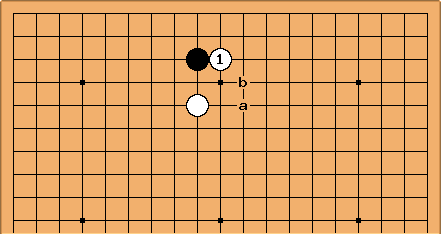 If Black ignores White's cap, White has the contact play at 1 to create useful tactics. If Black is strong locally, White a may be more sensible. White b, too; but of course this play is subject to various cutting sequences.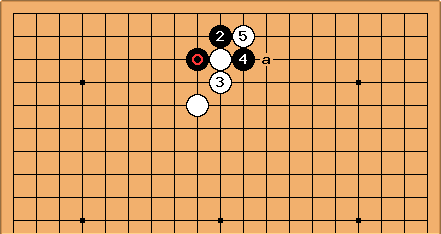 This is the continuation seen frequently in pro games. White 3 is steady, Black 4 is an example of a soft-feeling play that may be good. White 5 offers a stone and Black has to decide whether to accept it and give White the marked stone. Naturally there is a ladder to think about (White at a).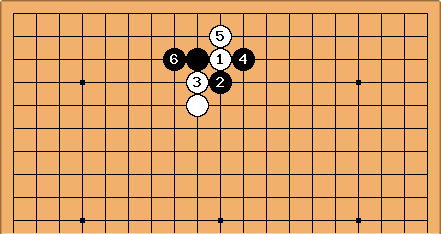 Black can of course resist more strongly, this way. This fight can go a number of ways, considering that White can decide to capture Black 4.