Beginner Exercise 82 / Solution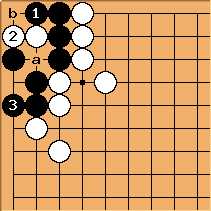 saves the group, because White cannot atari the L-shaped chain with a good result - a White move at either a or b is a self-atari. Subsequently,

and

are miai for unconditional life with two eyes. In particular, after

, White at a is still a self-atari.
---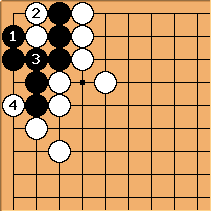 is a failure, because

is an atari on three Black stones, reducing the corner eye space to a single eye in sente. If

connects, then

destroys the other eye.
---