Beginner Exercise 61 / Solution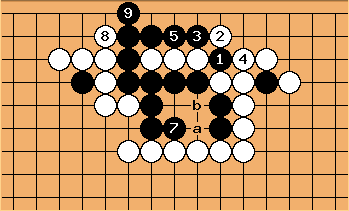 Black's sacrifice at

is the key to making an eye at the top edge in sente. Black's four in a row on the second line is good enough for an eye, and he can make the second with

in the space in the middle (a and b are miai).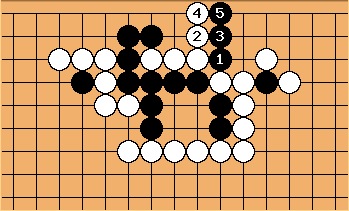 If White responds to the cut with

, she will be captured, solving Black's problems. This is a simple capturing race and Black is ahead three liberties to two.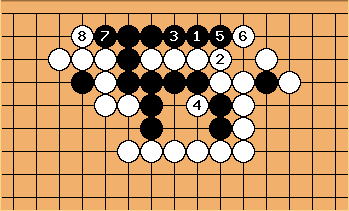 The clamp at

is wrong. White can connect at

, and to secure the eye on the top, Black must connect at

, this time in gote. After

, there is only one eye at the top. See six die but eight live for more information.
---