Beginner Exercise 51 / Solution
The page Two Space Notchers Not Fully Connected has discussed the shape quite extensively, so the explanation will be quite brief here.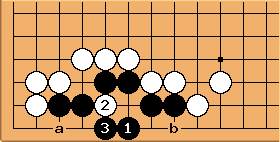 is the vital point. If

,

makes a and b miai.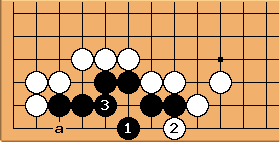 makes a hane on the other side. In this case, Black can live with

. Beware,

cannot play at a. To find out why, please refer to Beginner Exercise 14.
---