Beginner Exercise 283 / Solution
This problem has two solutions, both leading to ko for life.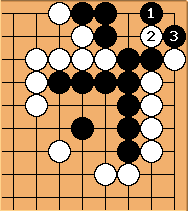 The first solution is to jump down to the first line at

.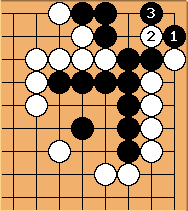 The second solution is to block with

. Note that

is the only way to have a chance of killing the whole group, and thus we revert back to the first solution.
If

here, then

lives. (White gets to capture the marked stones in sente)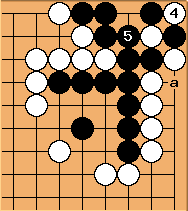 In both solutions, Black can choose to fight the ko with

instead. Here, a becomes a local ko threat for Black.
---