Beginner Exercise 281 / Solution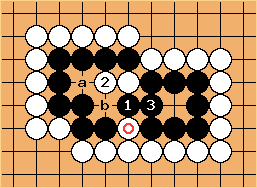 The connection at

is key. Now White cannot play at a or b without putting himself into self-atari.

here is a failure, because

captures the entire Black group in a double snapback.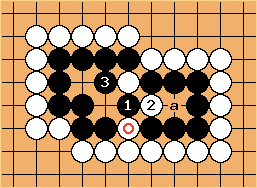 Similarly, if white plays

here, black must reply at

. Playing

at a would be a mistake: again it's a snapback.
---