Beginner Exercise 255 / Solution
The solution is

, making miai of a and b.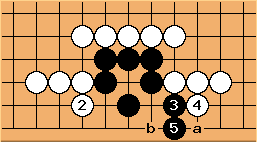 Specifically, if

descends , then

and

lives.
Be careful, if

is greedy and plays at a, then White b removes the second eye.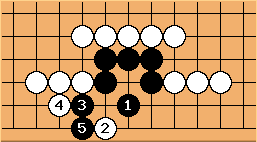 If

makes a placement, then

and

captures the

stone and lives.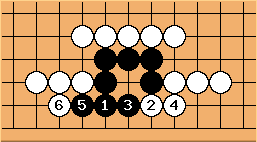 The descent of

is also a mistake. After the hane-connect of

and

, Black does not have enough space to form a second eye at the bottom.
---