Beginner Exercise 165 / Solution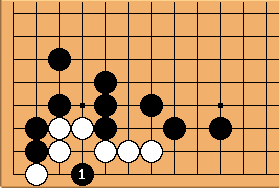 The placement of

is the vital point for killing the White group.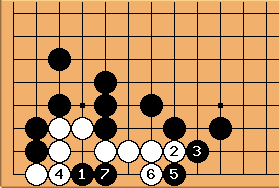 If

tries to increase his eye space, then

can simply block.

still has to connect, and then

and

is the standard killing sequence as before.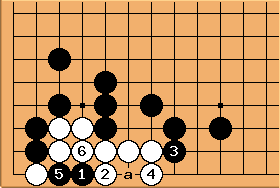 If

resists by blocking here, then

forces white to defend his eye at a with

, before making the throw-in at

. When

captures...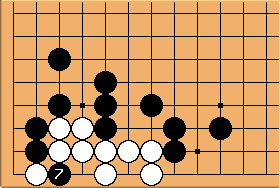 makes a second throw-in, falsifying White's eye on the left side.
More advanced note: In the previous diagram, it is also possible for Black to omit the

-

exchange and play directly at

. But the forcing move is beneficial for Black because it removes aji at the exterior side.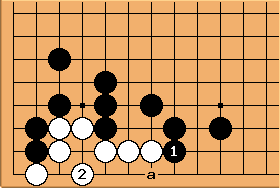 Directly blocking at

is a mistake, allowing

to live.
Note that if

is played at a, then Black kills with

.
---