Beginner Exercise 158 / Solution

kills because white's group is short on liberties. Continuation follows.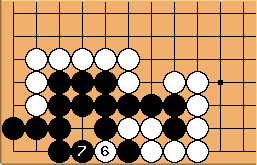 makes the second eye.
Note that Black has to capture three stones to be able to make the eye.
Also, Black could start with

instead of

.
---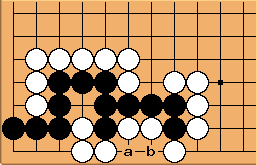 The important thing in this problem is that Black should never make the throw-in at either a or b, otherwise it kills the connect-and-die.
---