Beginner Exercise 146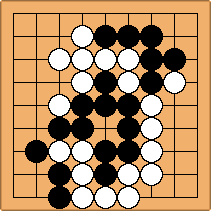 mgoetze: This is game 5 of my recent Jubango against Martin Senk. The move he actually played in the game led to him having to resign... ;) So the easy question is, where should Black play now? The somewhat more difficult followup question is, what is White's best response after that?
---
/Attempts
/Solution
/Discussion: the followup question is not at all beginner level!
---