Beginner Exercise 120 / Solution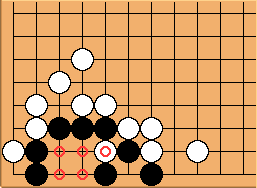 The solution of this problem comes when one realizes that the marked spaces actually form a bulky five.
After

, this area is only one eye. The marked space can also never be more than a false eye, so black is dead.
Doesn't black have still a ko if he plays under white 1 ?
unkx80: No. After

, black dies with a straight three and the marked point is still a false eye.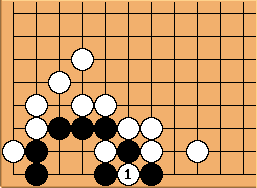 White should not capture with

here, because she can kill without ko.
---