BSR 2003 W100 discussion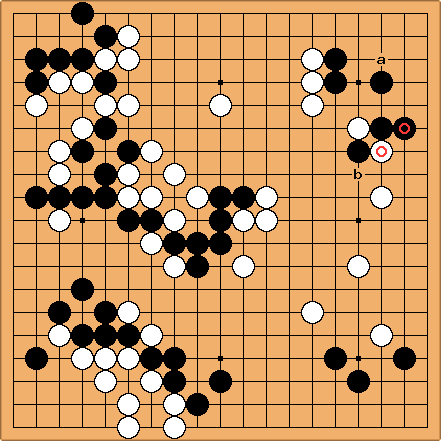 Charles Matthews In the game Black reacted to

with

. This gives Black good aji in the corner (in this kind of position a white play at a might well do something interesting, and perhaps

could have been played there as a probe instead).
In the game White played now at b, making ugly shape that immediately lost points on the right side. As for capturing Black in the centre, that didn't go well, either.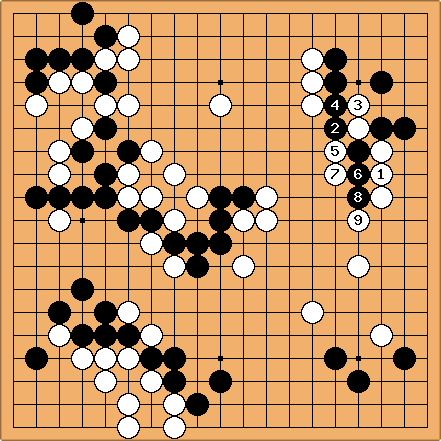 White could simply have played 1 here.[1] Black can't save the single stone, as this variation shows. There are parallel ladders here, and White uses the one set up by

and

.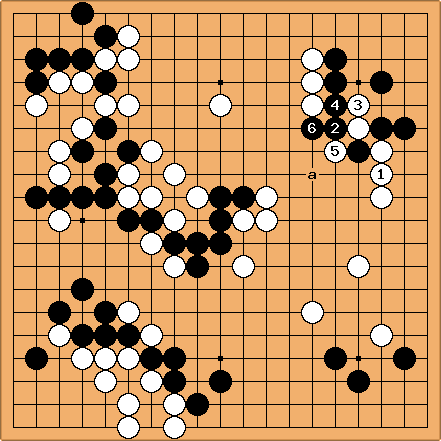 Dave: How should White answer 6 here? It seems painful for the three stones at the top while also threatening to jump in at a...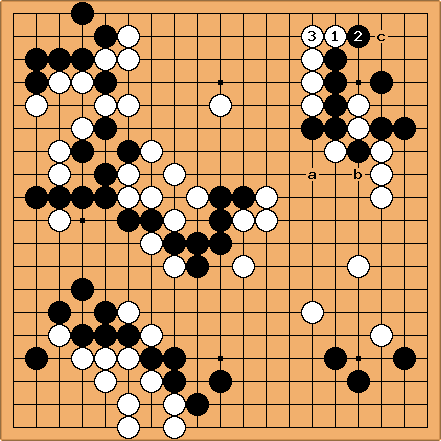 Charles I think

is called for. After

, if Black at a White takes off with b, which makes White c work.
Tough endgame. Getting sente to play on the lower side is very important. But taking some profit in the centre also seems to make sense of White's stones.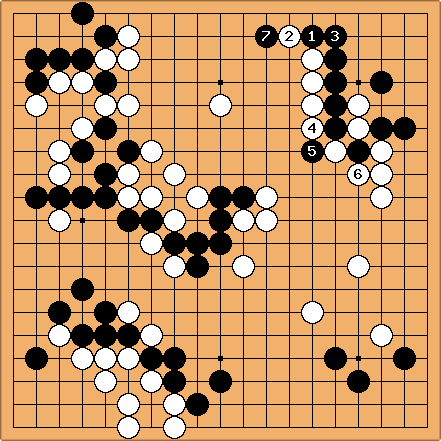 Dave: So Black should hane at

first perhaps? After

White has a problem. If she tries to close the gap with

, the atari at

makes

work.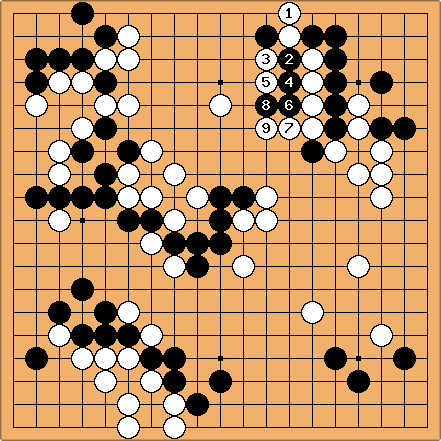 Dave: Oops! The ladder looks good for White.
---
[1] Charles There is also a ko option. Given White's ko threats on the left side, this could have been much better.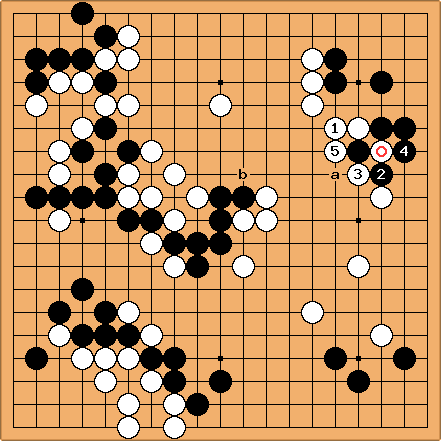 Here

seems quite possible. After

ko lock assume that Black doesn't want to fight the ko. Then White should avoid the soft play at a and play 5. This aims at the large-scale centre-building play at b.