BSR2003 Lower Left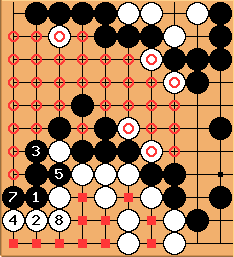 is gote.

and

are added to finish encircling.
Black : 43 (taking into account the captured stone). White 11. The score is +32.
Local score is +25. The value of the move is 7.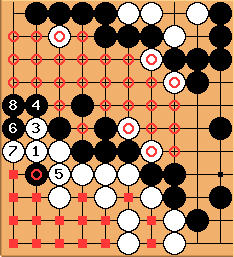 Black: 35. White: 19. The score: +16. The value of Black's tenuki is -1. If White cannot find a way to explore the aji, of course.
---
Lucky I want to show a variation no one said anything about. I didn't reach a final conclusion but I think it is very interesting. The cut at a still exists.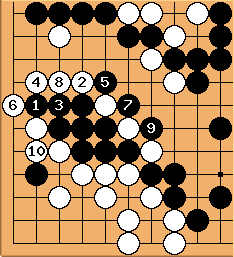 This answer is bad shape, shortage of liberties.