BQM50
---
We can consider this shape to be a weak L+2-group - the weakness being the absent stone at a. On top of that, Black has

in place. What would be the status of this group ?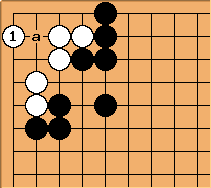 It takes little to realize that White can live by playing at

or a. The real question is whether Black can kill.
---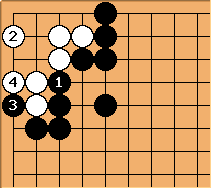 Occupying the weak point leads nowhere. White lives easily: it looks like

is the vital point.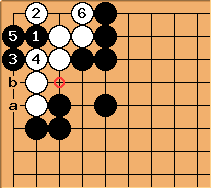 After

, it is pointless to continue with Black a - White b. In fact, the marked point provides the extra liberty for the group to be alive
---
Authors: