Aji in Joseki 1
Started by HolIgor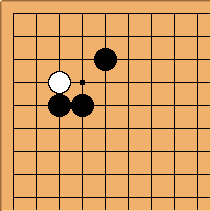 This position is something recognizable. It happens when White chooses not to answer Black's press and Black takes the corner.


But the taste of that corner is a little bit bitter.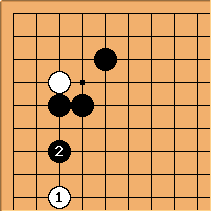 Even such a distant approach as

is a threat to revive the white stone in the corner.


B2 is honte here.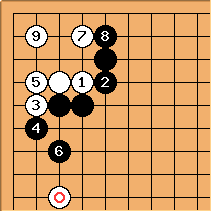 If Black does not reply to

, White can use this chance to break through or live in the corner.


KarlKnechtel: Maybe it is because I am only in the mid-kyus, but it is not at all clear to me that

is at all important to the sequence here... ?
---
HolIgor: With

, Black has to protect at

. Without this stone Black can accept the challenge to start a big fight.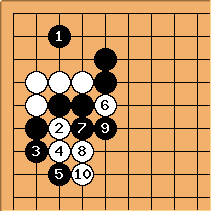 The fight is difficult for both as it is.


So White will start it only in the case when some helping stones appear nearby.