364464 enclosure 3-3 invasion
This page is for the 3-3 invasion of the 364464 enclosure.
---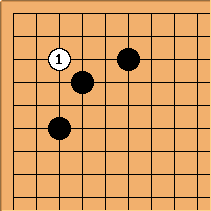 Anonymous: I'm not sure but I think in this related position white is dead. At least I've not been able to live here yet.
fractic: This isn't an easy position. It's discussed elsewhere on SL, see 364463Enclosure33Invasion.