Yosumiru Example From Pro Game 1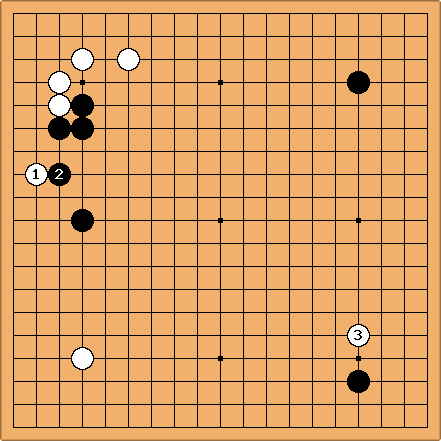 This position happens quite often in my games. I usually hold White. I checked www.gobase.org to find what plans White usually select here and my first find was this amazing yosumiru

.
I know the move, but I could not imagine that somebody would play it this early in the game.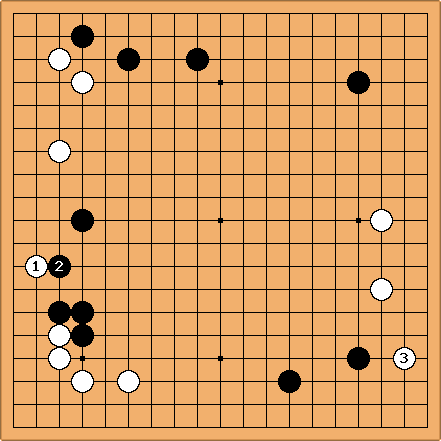 The same probe.

is placed to determine black's reaction and then abandoned for a while. Again, this happens quite early in the game.
---
Generally, it seems that this probe happens quite often. The stone is dropped there and abandoned for the time being. Whether it is revived or not depends on the particular situation on the board.
A 7d moderator on KGS once explained this specific probe to me. In the first case, it's so that W can take sente. Normally, B would want to approach the hoshi stone and create a nice framework, but that probe would force B into overconcentration if he were to want to do so.