Xuanxuan Qijing Problem 84 / Attempts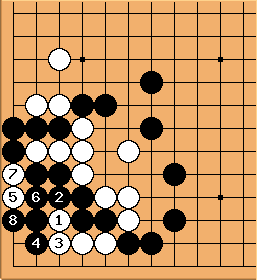 Tapir: Trying to resist...

at

, B0 at

. If Black let white capture the four stones, he can take the corner. (

at

... and this line don't work. :/)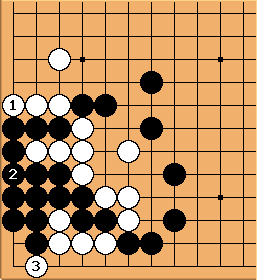 Malcolm Black plays

differently: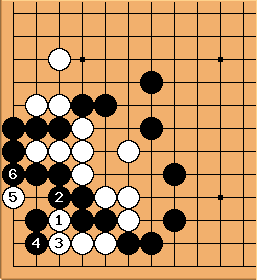 White wins this race.
If you want the solution, there's an sgf file referenced at XuanxuanQijing.