Xuanxuan Qijing Problem 233 / Solution
Solution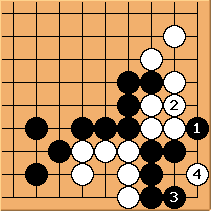 /

before

/

is the same.
Either way, black will win the capturing race.
A Basic Shape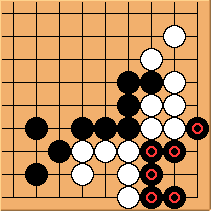 This is one of the basic shapes in capturing race.
It has 5 liberties if white plays first.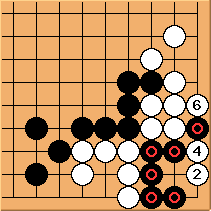 White can try to capture the one black stone. However, there are 2 liberties left, so black still ends with 5 liberties total.
Failure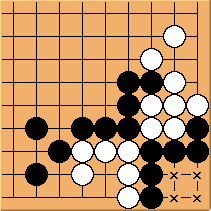 Attempt by creating this kind of eye shape doesn't work, because it only has 3 liberties.
See also: Big Eye Liberties and Big Eyes Can Be Small In The Corner.