Xuanxuan Qijing Problem 12 / Solution
The three black stones needs another liberty.
To capture the corner white stones, a and b succeed.
However, a is best, because b gives White two extra points.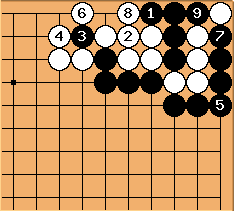 is a tesuji to get one more liberty in sente.
See cut to gain a liberty for more information.