Widest Path For Waltheri / Review With AI
Waltheri's widest path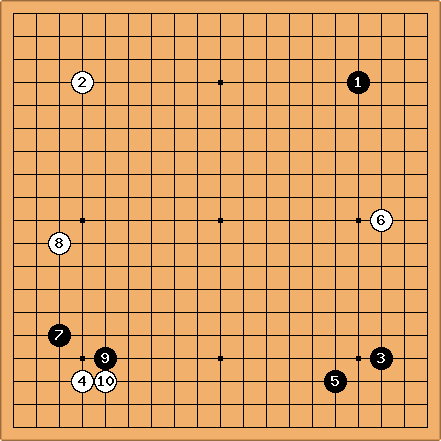 Waltheri's widest path follows the orthodox fuseki which is reviewed at orthodox fuseki/review with AI.

loses ~1 pt,

loses 0,5 pt.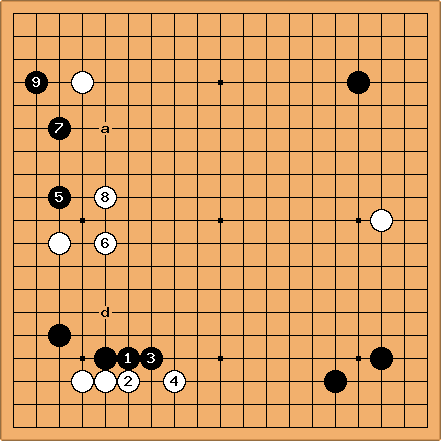 Black's moves are all seconded by KataGo.

here loses another 0,5 pt.

loses about 1,5 pts.
In Waltheri, 4 games continue at KataGo's preference

, all ending in Black victory. 6 games have

at a, with 50-50 odds.
KataGo at this point has B+ 1,2 coming from W+1,5 with traditional 6,5 komi.
So this line loses 2,5 - 3 points for White, which is quite a lot.