Tsumego from games 40 / Attempts
unkx80: Looks pretty much alive to me. Did I miss something?
nando: I think so too.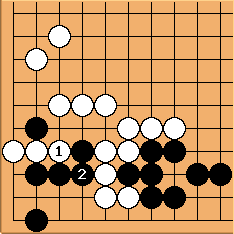 It took me a while to find the right answer to this

. I guess I was looking for something more complicated than simply connecting.


What did we miss, Dieter ?
---
The simple connection 1 doesn't work so well either :
---
And this 1 fails too
---
And what about playing

like this in the original position ?
---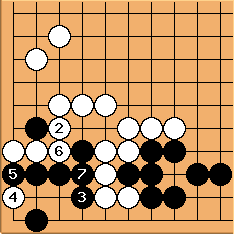 I'll check with the original --Dieter
---
Robert Pauli: Black seems alive, for instance:
---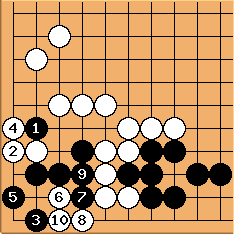 tderz:

connects, doesn't it?
---
I'd like to point out Dieter's diagram needs adjustment.