Tsumego From Games 35 / Solution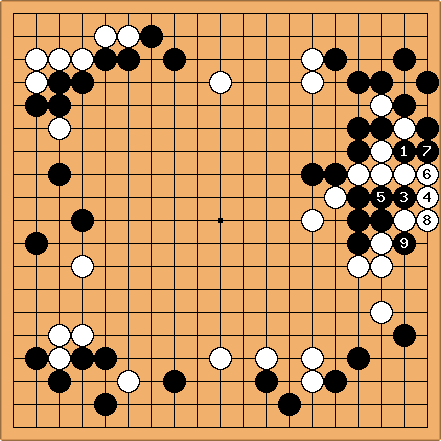 The purpose of

is to capture a stone in sente, that is, it also aims at capturing a bunch of White stones with

, resulting in a connect and die.
---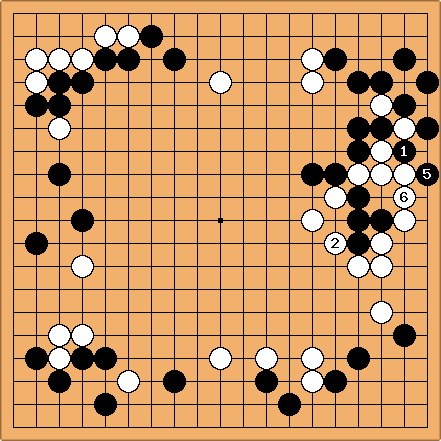 is a thick play, eliminating Black's threat to run out to the center. Later

is answered with

.
---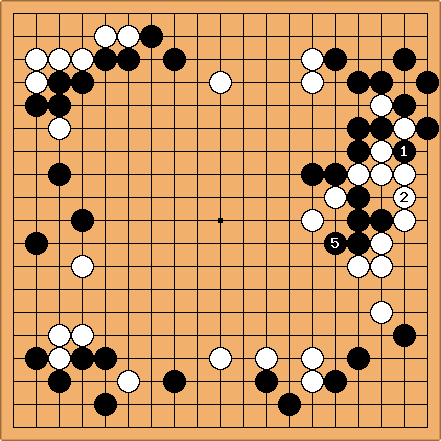 In the SGF comments, it was claimed that Black cannot escape. Whether

can escape or not is not immediately obvious, and even it can be captured now, it leaves serious aji behind later.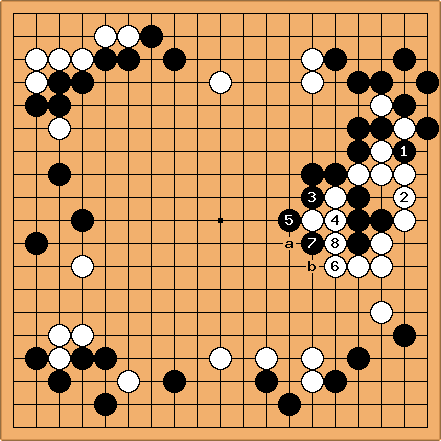 The game proceeds as shown. If

has been played at

, then Black can atari at

and hane at

, but White can hane at a. (In this diagram,

should be at

,

should tenuki (and consider the chance to play at b) or play at a.)
---
Game taken from

xela (7k) - tolung (17k), 3rd April 2004.