Tjalveboy Game 1
Here is the first game I post.
It was played on DGS, during a month or so.
I held black. After fifty moves, white has pretty sure points (except for LR), and is ahead of black. What can black do to catch up?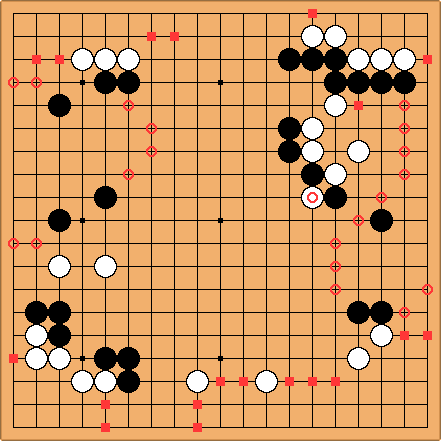 To me, it seems as white has 60 points, while black's territory only amount to 40.
This is not the case 100 moves later. By then, black won by resignation.
For some information about black, see Tjalveboy.