TesujiFromAmateurGames5/Solution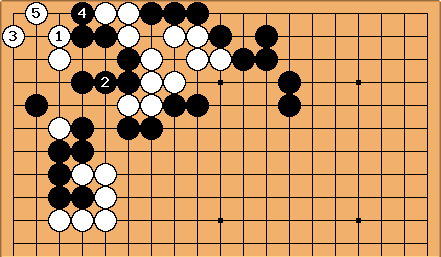 Reuven The author presents us a real game book-like situation. This problem demonstrates how a threat of making life may posses enough aji to make life elsewhere. In the game,

is played at

to which the opponent may respond with a monkey jump to 3, denying any chance of making an eye there.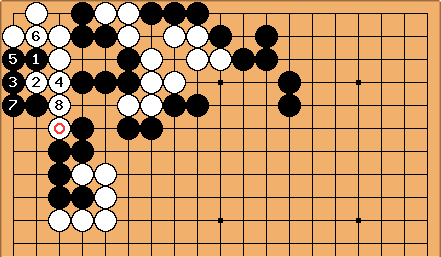 Incredible how this stones aji helps to keep it alive. Rarely do we get to see such a perfect setting for a tsumego discovered in amateur games.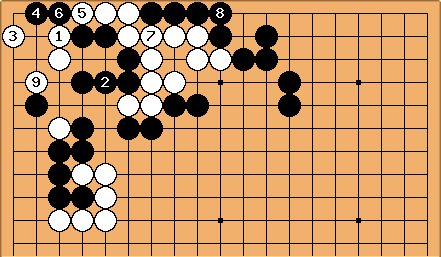 Black can't deny the life in the corner - White either makes an eye or captures 3 stones to the same effect.
---
Added to goproblems.com

as well. Since it's the second problem with this principle, I've posted, I'd like to group them - Any ideas for a group name?