Taguchi Misei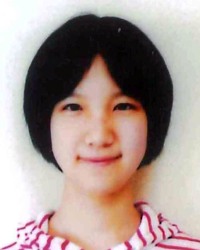 Taguchi Misei [1] (田口美星, born 1993-03-19) is a female Kansai Ki-in 1p.
There is apparently some confusion over when she qualified: different sources suggest 2012, 2013 and

2016. 2012 appears to be correct. [2]

Kansai Ki-in profile
She has a

Twitch channel, on which she plays against Golaxy on 19x19.com with Japanese commentary and interaction. She typically streams for about 90 mins around 05:00 UTC or so.
She also has a

Youtube channel, where she says that she comes from Beijing, and an

Instagram page and

Patreon.
Misei posted her first Youtube video on the channel in July 2021, and seems to have begun streaming at a similar time.
See also her

PWD page.
---
[1] On her Youtube and Instagram she uses Misei Taguchi, with Western order; her Patreon, though, is under Taguchi Misei. Despite her origins in Beijing, I (bugcat) couldn't find a Chinese reading of her name. Her

U-Go page doesn't have one. The PWDO might do, but I can't get character search to work for me. The Kansai Kiin, unlike the Nihon Kiin, doesn't supply pinyin on their site.
[2] DuEm6: Or is it 2012/Heisei 24, as the profile says? Someone who knows Japanese/Kansai Ki-in promotion system should check this. I'm not sure what "入段" means. She seems to have (pro?) matches since 2013, according to

her goratings profile.)
yuzukitea: Her surname (in terms kanji/hanzi) isn't a Chinese last name, so her father is presumably Japanese (and I would guess that is her first language). Perfect Weiqi Database says she was born in Beijing, China. It would be read Tiankou Meixing in Chinese but IMO it would be more correct to use the Japanese reading in English. It says her teacher is Shiraishi Yutaka (9d) and she became pro in 2012. 入段 (at least in Chinese, means "became (one-dan) pro" -- although the kanji in Japanese is pretty much the same in Chinese).