TA 1999 Problem 1 / Solution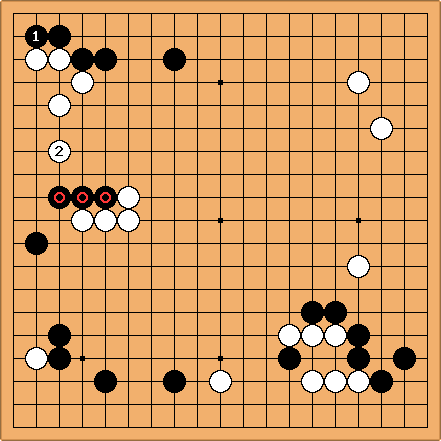 Correct is to play

as here (solution given by Kim Seong-june 6d).

is considered to be forced.
This makes good use of the marked black stones below, strengthening Black's group in the top left considerably.
---
In the real game Black played

this way. The trouble is that this play doesn't do anything quite so definite. If White plays

in the corner as shown, it is White who is more secure. Later a white checking extension at a will be useful.
---
This page is part of the Trigantius archives.