Staircase example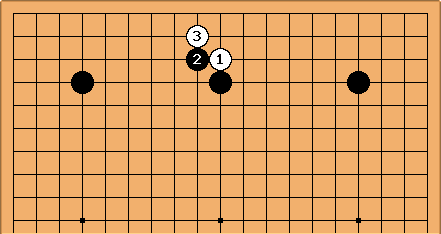 The attachment at

is a typical tactic in handicap games; and then the counter-hane,

, makes the staircase formation.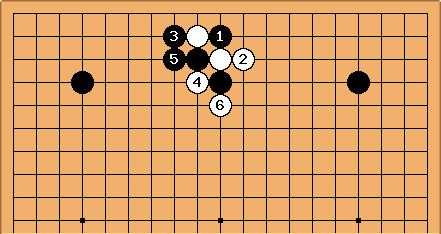 White's idea in playing this way is probably that Black may be tempted to capture one stone on the edge; in which case White 6 captures in a ladder.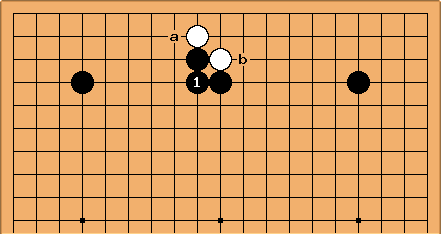 One better way for Black is to connect solidly as shown here. That makes a and b into miai points. This is discussed also at hane-kaeshi follow-up.
Not playing either atari here is in line with the 123 principle. It is useful to know this idea, as a way of playing.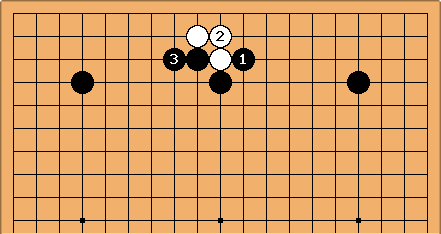 If Black is strong enough to fight hard here, Black 1 and 3 may make it difficult for White to live.
---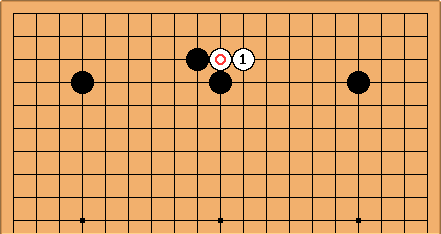 The staircase isn't often seen here in pro games, because extending with 1 is more like the proper play. Of course, White 1 is heavier, too. The original marked contact play is a technique that is occasionally appropriate.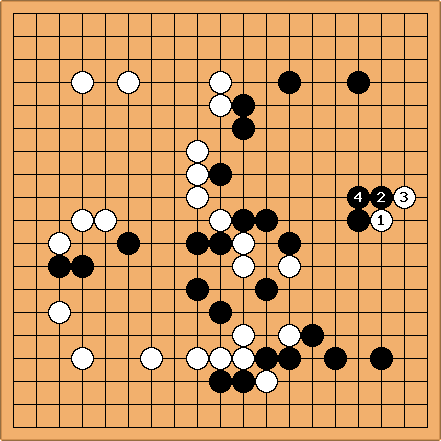 In a game Kobayashi Satoru versus Kato Masao played 1990-11-15, the staircase did appear after the 10-3 contact play.
Black connected solidly and succeeded in killing White. On the other hand White managed to break into Black's upper area by means of this sacrifice. Black did win the game.