Square nine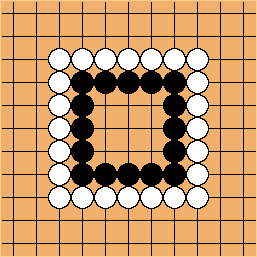 Square nine is unconditionally alive. Black can let White play at least 3 moves before having to answer and still live.
The only danger is this one: Black should not allow White to create an eye in the belly. In this position, Black is dead.
See also Square nine in the corner.