Snapback Problem 35 / Attempts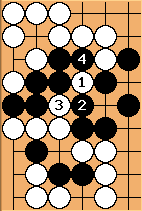 Hikaru79: Is this it? You said that the snapback doesn't capture, only makes a cut you can take advantage of later, but I don't see anything wrong with this solution...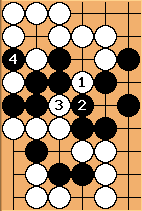 unkx80: Consider

?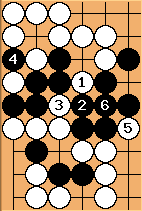 Hikaru79: In that case,

threatens the other group. Even if black decides to ignore...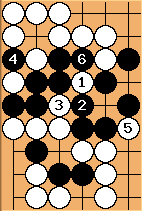 I just thought of this option... black lives. I guess my solution was wrong after all... *gets to work on a new one*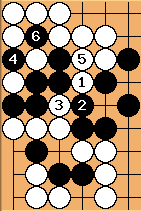 unkx80: Yes, answer to

?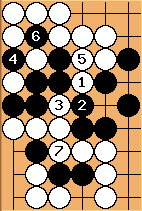 Just connect at

. The eye is false, and the group is completely cut off. Dead stones, right?
unkx80: Yeah. =)
---
Back to SnapbackProblem35