Shusaku's hazama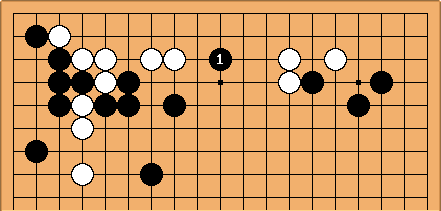 In this game against Gennan Inseki, Shusaku (black) plays

: a move that serves to cap the white stones on the left and split them from the white stones on the right. It is also a fragile hazama tobi, but since he already has a strong wall on the left, he makes it work.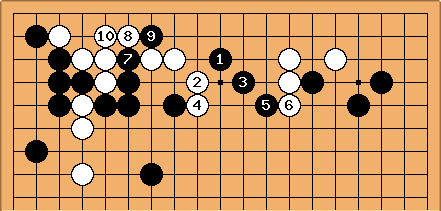 White

and

split this diagonal jump and threaten to capture, but Black

and

expands diagonally, threatening the white stones on the right, putting pressure on the cutting stones, and threatening to expand into the center even if cut. After Black 5, white must defend his stones on the right. Next,

extends the wall and threatens to kill. Black

cuts.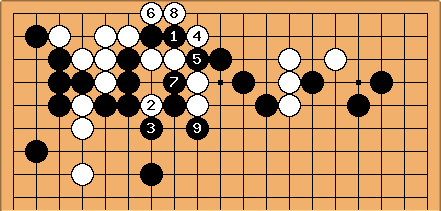 White captures Black's new cutting stones, but after

, white's original cutting stones are dead. Both black and white have a limited amount of territory on the top now, but Black has far more influence towards the center. Black has also created a barrier between white's stones on the right and left, and even if White later connects under, he has far less territory than he would have. Black's original hazama tobi has succeeded.