secondary liberties examples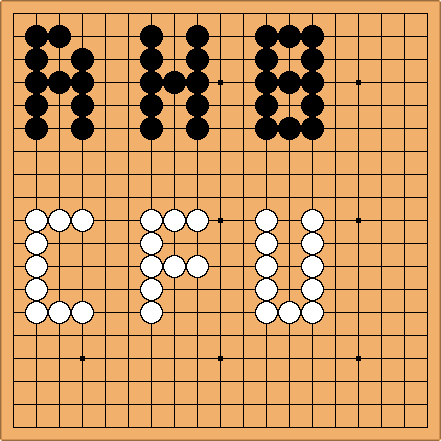 A test, not so much of eye-sight (though that's needed too), but of liberty-sight. Can you read that the upper black chains are harder to capture? That is, while each of the white chains takes as many plays to capture as you would think from simply counting liberties in the primary sense, the same isn't true of the black chains?
For details see
More about this on the liberty page.