RTG Problem 59 / Attempts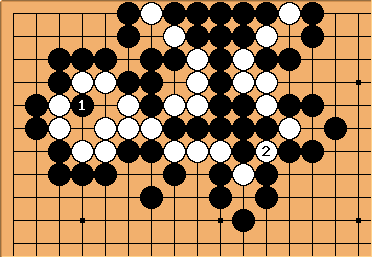 Herman:

is the only move to start with. Allowing white to play here would allow some of his stones to live. With

, white captures 18 stones. Then...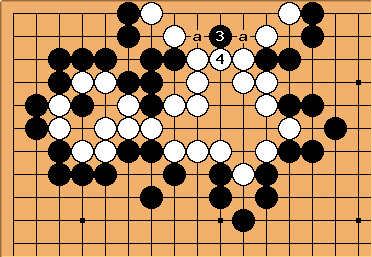 removes any eyes along the edge, by making the a marked points miai.

is a threat to capture

, and also to make eyes is the center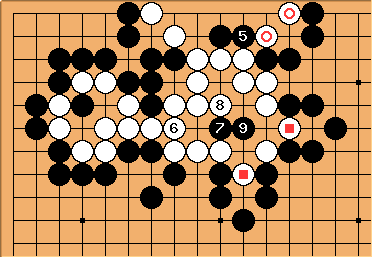 With

, the

marked stones are captured, and there are no eyes along the edge. afer

, white is dead, as black captures at least one of the

marked stones. Switching

and

does not work either, as white will then have only one eye.
unkx80: This killing sequence is exactly what I have in mind. =)
---