Peep Exercise 1 / Attempts
---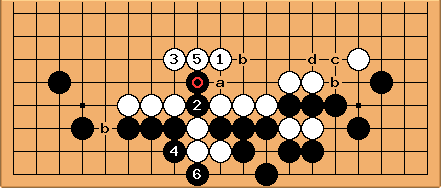 tderz: if

+

, black has the tempo in a 3 vs. 3 liberties fight. White would wall off again and had only lost very many engame points.

Actually black could exchange a-b just before

, but it might affect the aji around b-c-d.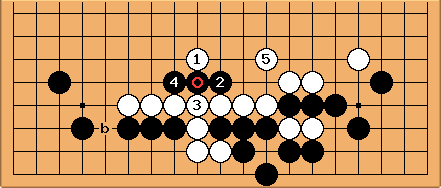 tderz: Because

at

would be caught in a ladder by

or

,

or

are the local alternatives.
The 3 black stones look very funny and useless next to the white wall.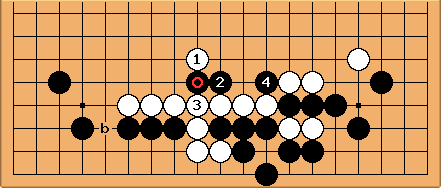 tderz: This

, hoping for trouble, does not work either, see NetExample11.

Conclusion: in the neighbourhood of strength even a peep does not work.