OG2 W198 The Score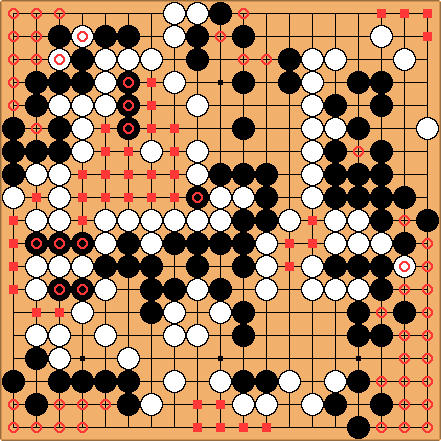 At this point Black had captured nine white stones. White captured two.
Black: 48+9 = 57
White: 58+2 + 5.5 = 65.5
It is Black's move now and Black has some large sente plays. So the score is closer in fact. But Black has to gain eight points in addition to what is marked (I mean eight points more than White).