OD1P - Aug 2 Problem / Solution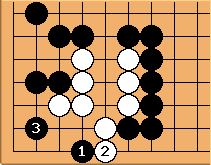 jvt:

is the vital point. If White blocks at

, Black connects at

. Am I missing something? It seems too straightforward...
zhanghu You are right.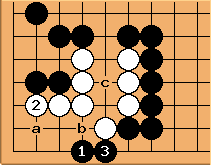 unkx80: One thing worth noting is that when White plays at

or a, then after

, the atari (by Black) at b will destroy the eye at c.